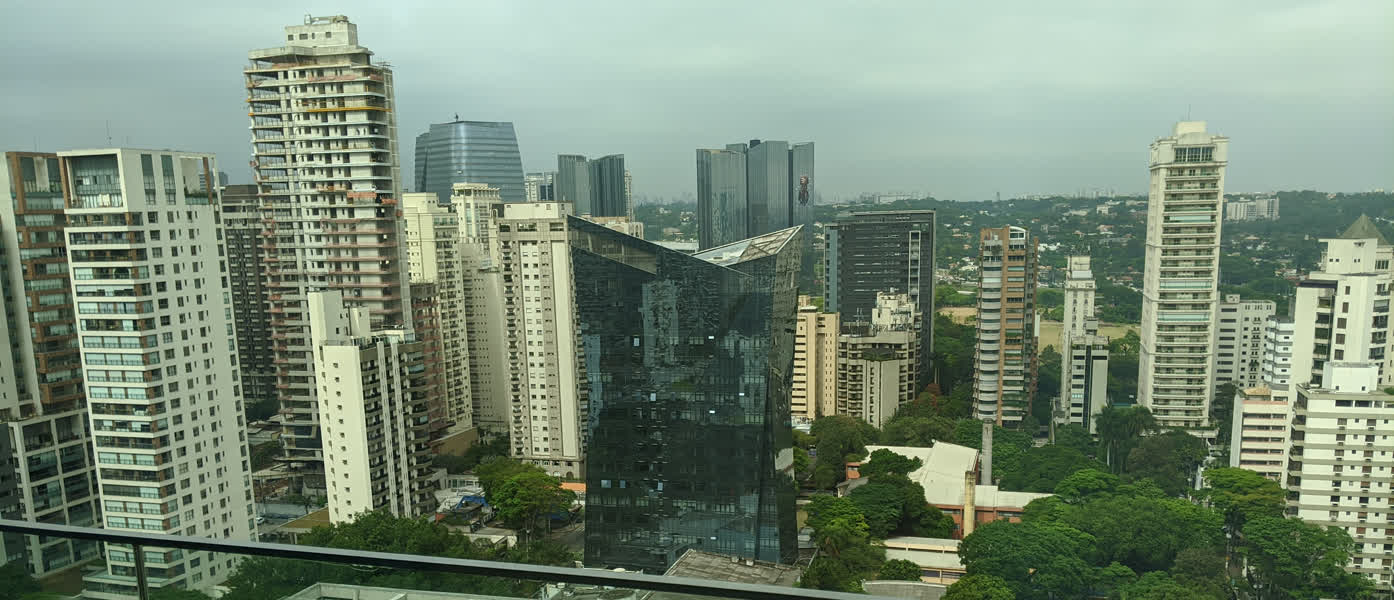 A delayed flight, a lost wallet, and a realization during an unexpectedly auspicious trip. A short story of why I'm so excited to join Google Maps.
I started traveling for business quite a bit soon after joining Google. After a 2 week stretch in Europe and a few trips before that, I was returning home eager to stay put for the remainder of the year. It was then that my friend and colleague asked me if I could take his place in an upcoming trip.
–I don't know man. I'm a bit exhausted and want to stay home.
–It's in Brazil.
He said mercilessly. Needless to say, not long after I was yet again at SFO waiting for my flight to Houston to catch a connecting flight to Rio de Janeiro. Unfortunately, my flight was delayed just enough for me to lose my connecting flight. My adventure had begun.
I find myself stranded in Houston later that night. It is almost 1am when I get to the hotel room where I'll spend the night. Tired, starving, and mildly inconvenienced that the one day I had planned to get acclimated in Brazil before the business meetings was going to waste. My connecting flight will have to wait until the night.
I arrive in Rio de Janeiro's international airport the next morning. As I exit the terminal I proceed to the official taxi stand to hire a taxi. I pay with my credit card and put the receipt in my wallet. I'm greeted by a friendlly and polite driver who opens the door for me. Once inside the vehicle we quickly establish that English is out of the question for communicating. But, between my broken Protuguese and fluent Spanish we manage to understand each other rather well actually. I give him the address where I'm supposed to go and he enters it on his device.
–Não há nada ali.
–Are you sure there's nothing there? - I ask.
I pull up my phone and show him the location on the map. We compare with the taxi app he's using. He seems a bit reluctant about the place, but he agrees and off we go. On the way there, we manage to have a rather fluid conversation. I learn how the economy has worsen over the years and how some times he struggles to make ends meet. There's no anger or desperation in his tone. Just the voice of someone who's used to hustling and surviving despite adversity. I find the conversation very human and unexpectedly warm.
Upon arrival to my destination I pull out a bill from my pocket and extend him a gorjeta. He thanks me for the tip and offers me a receipt. I hesitate since I already have the credit card slip from the taxi stand. In a split second something makes me grab it instinctively though. I grab my carry on, my briefcase, and with receipt on hand I get off the car. The taxi drives away. As I pull my phone to orient myself I get a strange feeling that something is off. I check my bags, phone, passport, wallet. Wallet! I check everywhere. I can't believe this is happening. I have never lost a wallet before.
My mind starts racing. I'm in a country I've never been to before at a place I'm starting to doubt is where I'm supposed to be. I know no one here and have literally no cash or credit cards at hand. My mind races again trying to establish where I could possibly have lost it. Was it after paying at the taxi stand? Did I drop it there or before entering the taxi? Did I drop it in the taxi? I always check before leaving a service vehicle to make sure that I'm not forgetting anything. I don't remember seeing anything. I hesitate. My wallet was black and the taxi interior was too. Or, was it? It could have blended in and I didn't notice.
I instictively pull out my phone to find my location, see the latest trip, distance, driving time, and route to get here. I quickly locate some landmarks and orient myself. Then, it hits me right here and then. Besides the fact that I have cellular reception and I can try reaching my colleagues or back home even, the one thing that gives me instant comfort is knowing exactly where I am, how I have gotten here, and that I can find my way around geographically should things continue downhill from here.
I reach out to one of my colleagues and share my location. They reply with theirs. They are still far from where I am. I remember the receipt that the driver gave me and that I had almost refused. There is a phone number and a taxi number on it! I approach a group of people standing close by. I manage to explain the situation. A person is kind enough to call on my behalf. They talk to the operator who says that they are going to locate the taxi and call us back. My hope of that phone ringing is very low. But, the phone does ring back a few minutes later! The operator confirms that they located the driver who reported to have found the wallet on a corner of the taxi's floor close to the back seat. He is on his way back to where he dropped me off to return it.
As I wait for the taxi and my party to arrive, I reflect and realize how much I rely on Google Maps on a daily basis. For this trip - and others - I used it to plan it, located hotels close by to my destinations in both Rio de Janerio and São Paulo. I measured distances and estimated commute times. It helped me choose the best hotels closest to my destination, restaurants, and even a bookstore. In Houston, I used it to search for restaurants and food options close to my temporary hotel. I planned the time to get to the airports to catch my flights to Rio de Janeiro, São Paulo, and back.
On the taxi ride, I kept glacing at the real time location on the route and taking comfort knowing exactly where I was at any given time. And, that the driver was indeed taking me where I was supposed to be on a well known route. On the way to the airport to catch our flight to São Paulo, the estimated arrival time indicated that we were going to miss our flight. Traffic was heavy. As I asked the taxi driver to do what he could legally and safely do to take us to the airport as fast as he could, I saw how the arrival time impossibly kept shortening as our skilled driver obliged and delivered on our request to get us there on time, if possible. And, we did!
As I reminesce on this adventure, I do so by browsing my Google Maps Timeline where I find precise locations, routes, distances, times and even relevant photos that recreate every moment I lived on that trip. I feel like my brain is augmented with precise memories that let me live again and recount this story with fidelity.
Google Maps has trascended from a navigation tool to become an integral seamless part of my daily life. It helps me plan, make decisions, and even live adventures again. This is true to a varying degree for millions of other users. I'm really excited to join an organization of very talented people and to contribute to a part of the system that directly enables every tap and interaction on your Google Maps for Android devices.
---
My deep gratitue goes to the brazilian man who returned my wallet for his honesty and integrity. I cannot remember his name. But, I surely will remember his auspicious good deed.
Disclaimer: I'm an Engineering Manager currently working in Google Maps for Android. But, this is my personal space. Content and opinions are my own. Please refer to the official Google Maps documentation for the most accurate information about product specs, features, and capabilities.